Worldwide Auto Export & International Parts
All Prices and Quotes are in U.S. Dollars

HardHead Technologies Specialize in Worldwide Auto Export & International Parts that are Exported to China, Japan and other Foreign Countries (shipped worldwide).

From Year (2006 to 2015) Models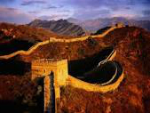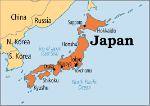 *Mercedes-Benz *BMW *Audi *Rolls Royce

4 SIMPLE STEPS TO PURCHASE VEHICLE:

1. Make full payment of vehicle by check or wire transfer to HardHead Technologies.
2. Provide Destination (Address / Location where the vehicle will be shipped).
3. Make payment for shipping & handling (amount will be provided to buyer by seller).
4. Receive vehicle at your international address or location.

*GUARANTEE: We will ship the vehicle purchased within 30 days of bank payment clearing with the buyer receiving all required shipping documents.
*INSURANCE: Buyer vehicle is insured during transport & shipping to Buyer location.

*****************Automobile Available Today****************

1. 2008 Mercedes-Benz S-Class S550 - $38,995 (Buy Now) (plus shipping).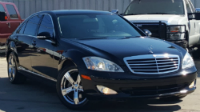 Dealer's Price:

$38,995

Location:
USA
Mileage:
109,932 miles
Transmission:
Automatic
Exterior Color:
Black
Interior Color:
---
Gas Mileage:
14 MPG City
21 MPG Highway
Engine:
V8
Seller:
Dealer
VIN:
Stock #:
2008S550
Major Options:
Leather Seats, Backup Camera, Sunroof/Moonroof, Navigation System, Alloy Wheels

2. 2009 Mercedes-Benz S-Class S63 AMG - $62,995 (Buy Now)
(plus shipping).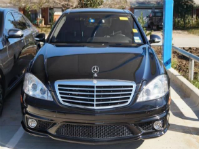 Buy Now with Confidence....




3. 2014 Mercedes-Benz S-Class $550 - $109,995 (Buy Now) (plus shipping).


Buy Now With Confidence...Fully Loaded...


*HardHead Technologies work with personal buyers around the world who want excellent VIP services on Luxury Automobiles and Professional Services.
*HardHead Technologies will help select any luxury vehicle that the buyer wants.
(If you don't see the vehicle you want here, we will find any vehicle you want).


**GUARANTEE:

1. HHT ensure all vehicles are shipped in excellent condition and ready for driving.
2. HHT will complete all necessary shipping paperwork & title transfer documents for buyer.
3. HHT will work with the buyer after the sale if there is any other requirements.
4. HHT will complete the sale Professionally & timely according to buyer needs.
5. HHT will complete Buyer transaction "Privately & Confidentially.

**BUYER NOTIFICATION:

1. All Sales Are Final. No Refunds.
2. Vehicles Are "As Is" or Unless Manufactured / Extended Warranty Is Included.
3. No Partial Payments Accepted.
4. Vehicles Are Inspected Fully and Are Exceptionally Well Maintained.
5. Mileage, Color and Interior of Automobile May Vary.

**DEPOSIT (BUYER):

1. Buyer may reserve a vehicle with $10,000.00 "Deposit" made to HHT.
2. Buyer agree to complete final payment on vehicle within 2 weeks notification.
3. Buyer agree that "Deposit" will be forfeited if buyer does not complete sale.
4. Buyer may use "Deposit" to upgrade to a different vehicle with notification.
(Please be absolutely sure you want to buy a vehicle before placing "Deposit".


HardHead Technologies is known for their technology software worldwide, but do you know about their Worldwide Auto Export and International Parts (Trading) worldwide.
Allow us to transact your Auto Export Worldwide at a great price and with excellent professional support.

CONTACT US NOW:

1-888-330-1904 ext. 6 - (Toll free).
Email: autoexport@hardhardtechnologies.net
| | |
| --- | --- |
| Worldwide Auto Export & International Parts | |
For Asian & Overseas Visitors: Click your flag below to Translate this page: