HHT Wireless offers a variety of cell phone plans for your customers. Most of our plans offer unlimited calls to US locations, and unlimited text messaging.
However, we can also tailor cell plans to your individual needs. For example, we could design
a plan that includes 500 minutes calling to Mexico (or any other country). So let us know what
your special requirements are.
To become a customer, we simply need you to purchase an option 1 to 6 below. You will also be required to purchase your mobile phone (cell phones) before your account will be activated.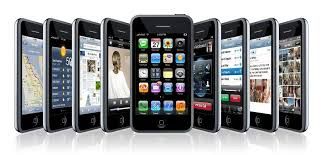 No Contract Cell Service Plans(with Sprint Connection):
Talk Minutes
Data Plan
Text Messages
Monthly Payment Cost
(includes all taxes/fees)
1. 500 min.
0
Unlimited
$24.95
2. Unlimited
0
Unlimited
$39.95
3. Unlimited
1GB
Unlimited
$54.95
4. Unlimited
2.5GB
Unlimited
$79.95
5. Unlimited
5GB
Unlimited
$129.95
6. Unlimited
8GB
Unlimited
$199.95